Meet the Staff


Lori Hoenemeyer is our new owner of Scrap & Sew!
CATHY KANITRA
has been a huge help with customers as well as keeping all that pesky paperwork in order.


DEBORAH FRESHWATER She has over 16 years of experience with sewing and embroidery machines sales. She will help you find the right machine to make your wishes come true and make sure you know how to use it.
Meet the Instructors


SANDI SNOW For years, sewing was a casual weekend distraction for Sandi. Now, however, sewing is her passion. Her ideas surface faster than she can sew! Sandi has won several awards, and her quilts have been featured in several magazines and quilting websites. Her kind and gentle nature and her willingness to share her techniques make her classes warm and educational.


TERI MORROW Teri loves to sew and she loves to teach. She spends most of her free time doing what she loves—quilting! Her prolific creativity and warm personality make her classes not only a lot of fun, but also gives you the chance to learn about new ideas and techniques that could only be described as TERI-fic! She is the driving force behind our charitable efforts for Easter Seals reminding us that what we give is much more valuable that what we keep.


ADELINE BRILL Adeline taught herself to sew at age 12 and made up her own rules. Her first formal sewing class was in college where she earned an education degree and has taught many students how to sew throughout her career. Since retiring from teaching, she combines her love for sewing with her love for crafting. She is excited to start teaching the Silhouette Cameo classes as well as Embroidery classes. She believes that every one has a form of creativity in this craft and she will help to unleash your personal creativity.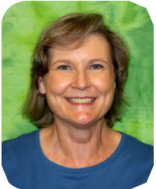 DEBBIE NASTELLI Debbie has been sewing since earning her sewing badge in Girl Scouts. She became a customer shortly after the store opened and is now the proud owner of a Creative Sensation and Passport 2.0. While Debbie spends most of her time teaching at Pasco-Hernando State College, she has spent a lot of her free time at the store. Debbie is excited about teaching classes at Scrap & Sew.


THERESA CRAFT Theresa has enjoyed sewing throughout her life. First as a teen making clothes for herself, including her own wedding dress. Later, she advanced to Halloween costumes and school crafts; and now she's a quilter and crafter. As a frequent student at Scrap & Sew with her daughter, Theresa is ready to influence fellow sewers. She is creative, enthusiastic, and excited about teaching. She always says that learning something new each day makes it a good day.


EVA GRONKE Eva took her first quilting class over 4 years ago and has never looked back. She acquired her own long arm machine and has been quilting her own quilts as well as quilting for customers. Recently she has become more enthusiastic about making purses and crafty items and can't wait to share her projects with you. She is very excited about becoming part of the Scrap & Sew team.